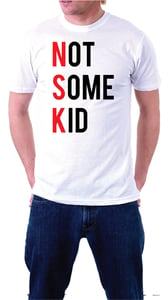 $

12.00 - On Sale
Now is your chance to show the world that you're Not Some Kid!
Sizing Chart: http://bit.ly/raASkS
There are only a limited number of shirts available, so be sure to get yours before they're sold out!
More photos of the shirt: http://on.fb.me/gqpD0P
Shipping in the US only for now, email us with any requests for countries outside of the US.